How to look your best the morning after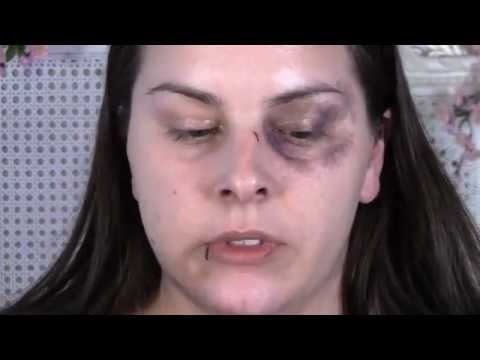 A Volkswagen já fez uso da febre dos tutorais de maquiagem  para uma causa nobre (reveja o premiado "A Crash Course To Shine".) Agora, este mesmo formato foi utilizado de uma maneira também surpreendente em "How To look Your Best The Morning After" (acima).
Não vou contar mais para não estragar a experiência. Mas espero que você clique no play e assista a este vídeo que, infelizmente, reflete uma situação mais comum do que a gente imagina. A estrela é a inglesa Lauren Luke, famosa por suas lições de make na internet (veja seu canal no YouTube aqui).
O viral faz parte da campanha "Don't Cover It Up" (da organização Refuge) e acompanha a seguinte mensagem de Lauren:
"Hia Everyone,
Hope you're all well?
I'm not feeling 100% today so I've done a video on how to look your best the morning after.
Sorry if I'm not me usual perky self but the look turned out great and I think it's perfect whether you're off out or just staying home with your other half.

Thanks so much for watching, sharing, liking and most of all supporting all that I do.
For more info on today's look go here http://www.refuge.org.uk/lauren

#dontcoveritup
Zoom zoom!
Lauren"
O achado foi de Natacha Cortêz, para o site da Revista TPM.
A hashtag da campanha no Twitter é #dontcoveritup. Vale ou não vale passar adiante?